When booking a car shipment, many providers offer multiple options. If you are searching for affordable car shipping, opting for the more economical options is advisable. If you require more specialized features, consider considering the additional expenses of choices.
There are several types of cheap auto shipping available, including:
Open carrier shipping:
The open carriers can transport up to 10 cars in a single truck and require only one driver for delivery. Open containers are the cheapest way to transport a car since they allow for the transportation of more vehicles using fewer resources and workforce.
Enclosed trailer shipping:
If you need to transport a high-value or rare car, an enclosed container is the car shipping cheapest way. Opting for an enclosed container may come at a higher cost than an open one.
Still, it guarantees the safety of your vehicle from environmental factors such as water, dirt, and smoke emanating from other vehicles. Moreover, your car will be protected from unintentional dents or scratches that may reduce its resale value.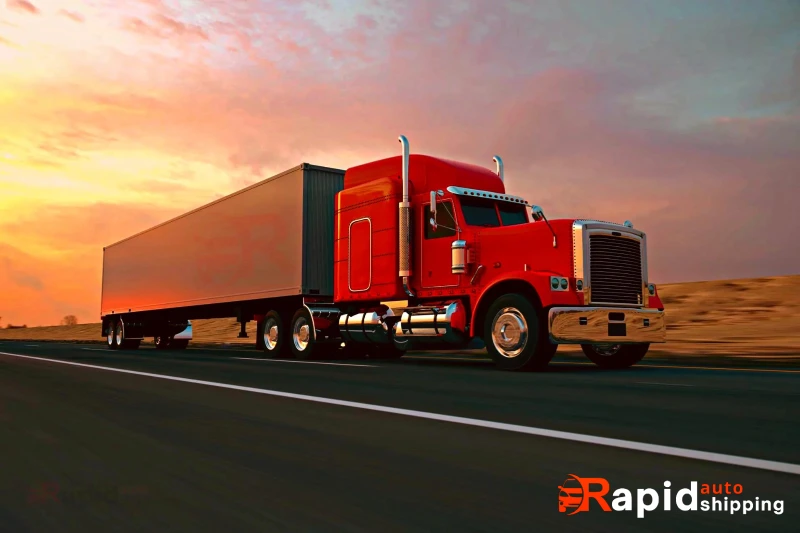 Expedited shipping:
Several companies provide expedited shipping alternatives for an extra charge if you require urgent car transportation.
Terminal-to-terminal shipping:
If you have a limited budget, the most practical option for transporting your car is through terminal to terminal shipping.
Opting for self-pickup and drop-off of the vehicle can be a cost-effective approach as you will not incur any additional charges for these services.
Door-to-door transport:
This service may be costly as it includes the convenience of having your car picked up from your doorstep and delivered directly to its destination. If you are shipping a standard vehicle in an open container, you can significantly reduce the cost.
Furthermore, it is mandatory by law for all Transporters to have insurance coverage of at least $750,000. This ensures that your vehicle is protected during transportation from point A to point B.
We have discovered several ways to obtain more cheap vehicle transport rates. These items are included:
Making a reservation:
Booking your shipment in advance gives you more time to explore various options. Employing a shipping broker's services provides additional time for carriers to compete against each other for your shipment.
Being open to flexibility with your timeline:
Expanding the pickup and dropoff window can increase the number of vehicle movers who can bid on your job. This may result in a lower final price for you. An additional fee will be charged if you require a particular delivery date.
When selecting terminal-to-terminal shipping:
Opting to drop off and pick up your car at a shipping terminal is often more cost-effective than the door to door shipping option.
Choosing open auto transport:
Suppose you intend to transport a classic or high-value car. In that case, opting for an enclosed carrier may be worthwhile as it provides extra protection, even though it may come at an additional cost. Opting for open transport is a cost-effective way to save money.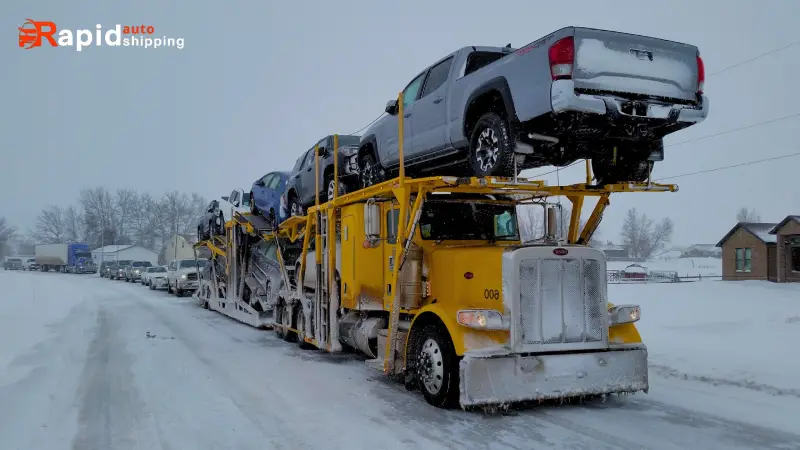 Traveling to a pickup or delivery location that is convenient for you:
If you reside in a remote rural area or plan to relocate to one, it might be worthwhile to arrange a meeting point with your driver at a more accessible location. Transportation service providers typically offer lower rates for pickups and drop-offs close to urban areas or major highways.
Looking for the best deals:
Shipping rates differ among providers, even for the same shipment. Obtaining free quotes from multiple providers lets you compare and determine which provides the most suitable prices for your requirements.
Moving a car can vary depending on several factors determining the most affordable price. The information required for shipping a vehicle includes the type of vehicle, the origin and destination of the shipment, and the desired shipping date—the cost of your vehicle increases with its weight and size.
In addition, the greater the distance that needs to be traveled for transportation, the higher the cost will be. In addition, if you have made any modifications to your vehicle, the price may increase depending on your specific reserves.
Finally, it is essential to consider the time of year when shipping, as autumn tends to be the most cost-effective season.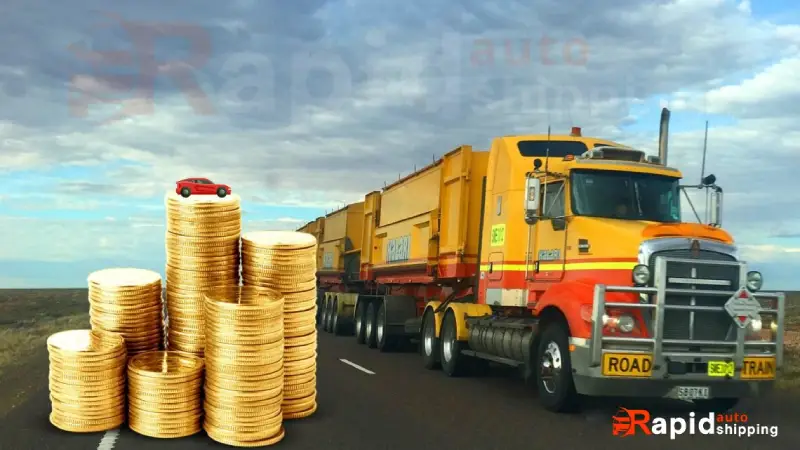 Transporting a car can incur significant costs. Various factors can influence the price when transporting your vehicle across cities or states.
There are certain factors that you can control, while there are others that are beyond your control. Awareness of these factors can assist you in making informed decisions that may result in cost savings.
Distance
The distance between the two locations primarily determines the cost of cheap car shipping. The price you pay increases as the distance you travel gets longer.
This is because expenses such as fuel, insurance, and labor tend to rise as the distance increases. If you need to transport your vehicle from New York to California, you must pay more than shipping it to a neighboring state such as Pennsylvania.
Type of vehicle
The price for shipping your vehicle is also determined by the type of vehicle you wish to transport. The size and weight of the car influence the transport cost.
For example, if you need to transport a large truck, the price will be higher than shipping a smaller car. Shipping high-end luxury cars like Lamborghinis and Rolls Royces may incur additional costs due to the need for extra insurance and handling.
Time of year
The season you choose to ship your car is a determining factor in the cost. The automobile shipping industry experiences cyclical fluctuations and typically reaches its peak during the summer months, which coincide with when many individuals are relocating.
During this period, there was a surge in demand for car shipping services, which increased prices. On the other hand, the need for auto shipping decreases during winter, leading to a price drop. To save money on car shipping, scheduling the shipment during the off-season is advisable.
The type of shipping option
Regarding car transportation, there are two main types of shipping options: open and enclosed. Open transportation is the most common and economical method.
This method of transportation entails moving your vehicle on an open trailer, leaving it vulnerable to various weather conditions.
Enclosed shipping is preferable for expensive and classic cars as it offers more excellent protection to your vehicle. Although enclosed shipping is pricier than open shipping, it provides extra protection for your car.
Location Type
The destination location also influences the price of shipping your car. Shipping your vehicle to a rural area with narrow streets and challenging terrains may cost more than a location with easy access, such as a major city.
If you want to reduce shipping expenses, think about delivering your car to a carrier terminal and picking it up yourself.
Mode of Payment
The shipping cost may also be affected by the payment method you select. If you choose to pay with a credit card, additional fees may raise the overall shipping cost.
To reduce expenses, making payments using cash or check is advisable. Additionally, it may be beneficial to discuss this with the shipping company to obtain a more favorable rate.