| Approximate Distance | Estimate Time | Estimate Price |
| --- | --- | --- |
| 2,000 miles | 6 to 8 days | $1,000 to $1,400 |
Minneapolis to Los Angeles auto transport, hiring a professional car shipping company for the job is expected. These companies specialize in transporting vehicles over long distances. Here is a brief overview of how the process works:
Quotes:
Please reach out to the chosen car shipping companies to request quotes. To ensure a smooth process, please provide the following details about your vehicle: make, model, year, condition, and any modifications it has.
Additionally, kindly specify the pickup and delivery locations, your preferred transport type (open or enclosed), and the desired timeframe for transportation.
Vehicle Inspection:
Before entrusting your vehicle to an auto transport company, it is essential to conduct a comprehensive inspection. Please note any damages, scratches, or dents that already exist on the vehicle. In addition, you have the option to capture photos as a means of documenting the condition.
Pickup:
The auto transport carrier will arrive at your designated location in Minneapolis on the scheduled pickup date. The carrier driver will inspect the vehicle with you and complete a Bill of Lading. This document provides a detailed description of the vehicle's condition at pickup.
Transport:
Your vehicle will be loaded onto a carrier truck, depending on the type of transport you choose (open or enclosed). Open carriers expose your car to the elements, whereas enclosed carriers offer more excellent protection. After that, the carrier will begin its journey from Minneapolis to Los Angeles.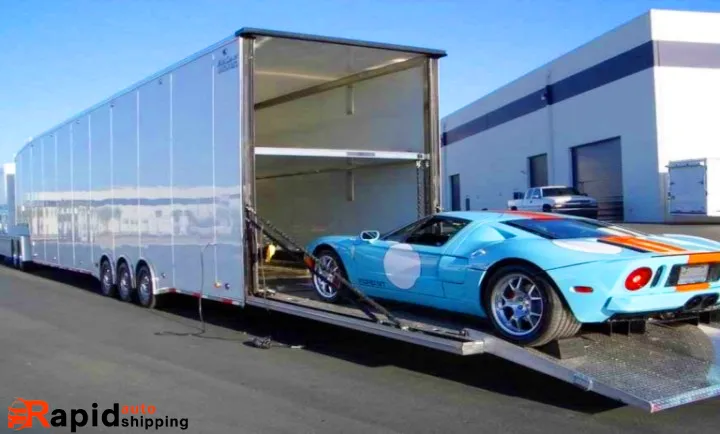 Tracking and Communication:
Rapid Auto Shipping provides tracking services that enable you to monitor the progress of your vehicle's journey. It is essential to stay in touch with the carrier company to receive updates and be informed about any possible delays.
Delivery:
After the carrier arrives in Los Angeles, you will meet at a designated location, typically a large parking lot or terminal, to receive your vehicle.
Please inspect comprehensively to verify that no damages were sustained during transportation. Please make sure to document any discrepancies on the Bill of Lading.
Please proceed with the payment.
Typically, payment for the auto transport service is made upon delivery. Certain companies may request an upfront deposit when making a booking. Make sure to clarify the payment terms with the selected company in advance.
Documentation:
Remaining copies of all documentation, such as the Bill of Lading and other relevant paperwork, are essential. These documents are crucial if you ever need to file a claim for damages or resolve any disputes.
Please keep in mind that the duration of the transportation may vary due to distance, weather conditions, and any potential stops along the route.
To ensure a smooth and secure process for transporting your vehicle from Minneapolis to Los Angeles, selecting a reliable and reputable auto transport company is crucial.
When you need to Minneapolis to Los Angeles auto transport, you have a variety of auto transport services to choose from. Each option provides varying levels of convenience, cost, and speed.
Open-air transport
This option is both familiar and cost-effective. Your vehicle will be loaded onto an open trailer alongside other vehicles.
Although this option exposes your car to various weather and road conditions, it remains a popular choice for traveling shorter to medium distances, such as from Minneapolis to Los Angeles.
Enclosed transport
Enclosed transport is a good option if you desire additional protection for your vehicle. We will ensure that your car is securely placed inside an enclosed trailer, protecting it from adverse weather conditions, debris, and potential hazards on the road. Many people often choose this option for high-value or classic cars.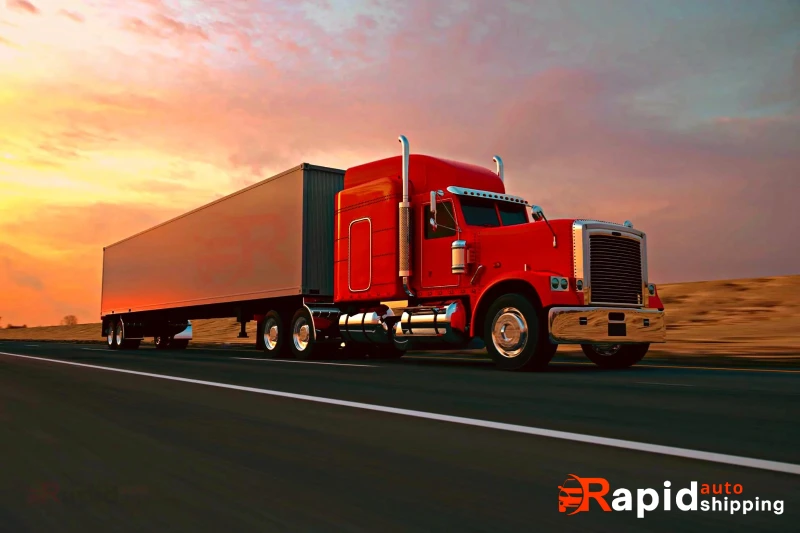 Door to door transport
This service offers the convenience of having your vehicle picked up from your doorstep in Minneapolis and delivered directly to your desired location in Los Angeles by the carrier.
While it offers comfort, it is essential to note that this option may come at a higher cost than terminal to terminal services.
Terminal to terminal transport
This process entails delivering and retrieving your vehicle at designated terminals or depots. While it may be more cost-effective, you will still need to arrange transportation to and from the terminals.
Expedited Transport:
If you require fast transportation for your vehicle, you can choose expedited services. However, this may result in increased expenses.
Seasonal Transport:
Certain companies offer discounted rates for transporting vehicles during specific seasons or times of the year when there is lower demand.
Classic or Luxury Car Transportation:
Specialized services cater to the transportation needs of classic, vintage, or luxury cars. These services offer additional care and attention to ensure your valuable vehicle is handled cautiously.
Military Vehicle Transport:
Certain companies provide specialized services to cater to your distinct requirements if you are serving in the military.
Several variables can affect how much it will cost to ship a car from Minneapolis to Los Angeles.
Distance:
The distance between the two cities dramatically influences the cost. Costs associated with transportation are typically higher over longer distances.
Transport Mode:
There are various ways to move cars, such as open and enclosed transport. Although enclosed transport is typically more expensive, your car will be more protected.
Automobile Type
The price may vary depending on the size and weight of your car. Charges may be more significant for larger or heavier cars.
Demand and Season:
Prices may change depending on the season and the demand for auto transport services.
Transport Organisation
Pricing and service standards may differ amongst auto transport companies.
Further Services:
The price may change if you need extra services like door to door delivery, expedited shipping, or insurance.
You contact Rapid Auto Shipping directly and outline your exact shipping needs to receive an accurate and current price. By doing so, you'll be able to compare costs and services and pick the one that best suits your requirements and pricing range.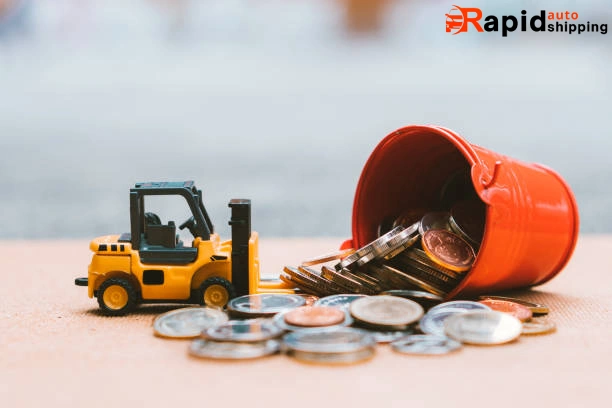 The duration of Minneapolis to Los Angeles auto transport can vary due to several factors. These factors include the distance between the two cities, the chosen route, prevailing weather conditions, the type of transportation mode used (such as open or enclosed carrier), and the schedule of the specific auto transport company.
Typically, auto transport between these two cities takes approximately 5 to 7 days for most carriers. It is important to note that the time frames provided are estimates, and the actual delivery times may vary.
If you are considering transporting your vehicle, contact Rapid Auto Shipping directly. This will allow you to obtain accurate quotes and estimated delivery times tailored to your circumstances.
In addition, please consider any possible delays that may arise due to factors such as inclement weather, road closures, or any other unforeseen circumstances.