What's In This Article?
Let me give you a short explanation of what each of those phrases means and why it's important. Brokers give their clients top priority when selecting carriers and setting up shipments.
The companies that move and bring the vehicles to you also have trucks, so shipping is important to them. When it comes to helping customers, a company that manages car shipping like Rapid Auto Shipping is the main contact for everything from giving a price estimate to getting your car.
This kind of company can solve problems faster because they care about more than just cars. Customers are also treated with attention by them.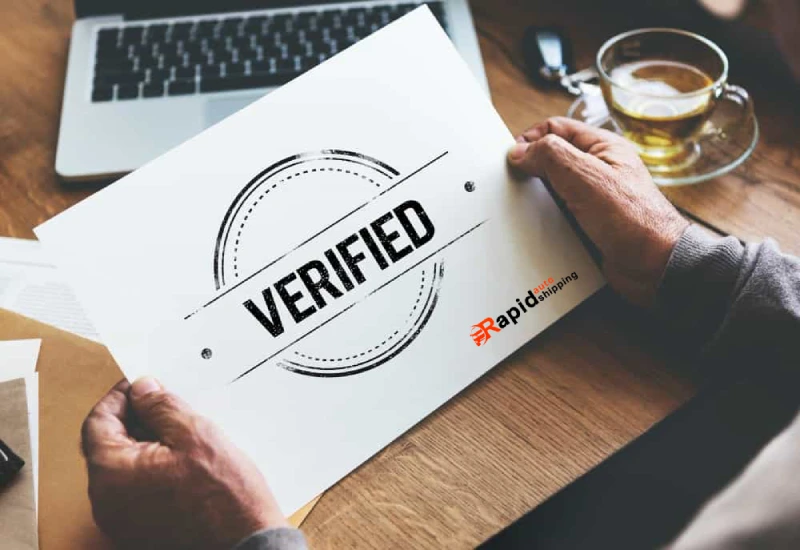 Most car transport companies offer free price estimates on their websites. If they don't do this, it could be a strong signal that you should search for another option.
Why would a company hesitate to provide a free cost estimate to someone who could become a customer? Here at Rapid Auto Shipping, we provide free, real-time quotes for shipping cars.
Moreover, our online price estimate form doesn't ask for any personal details. So, getting a car shipping quote from us is totally free and quick, taking just a few seconds.
Finding out if car transport companies are allowed and officially registered isn't hard, but it's nice to hear it from someone who actually works there.
The Federal Motor Carrier Safety Administration mandates that auto transport businesses that transport vehicles across state borders possess a USDOT Number. Additionally, international car carriers need to hold a Federal Maritime Commission license.
You can check a company's operating status, safety history, and other registration information here after you know its USDOT number.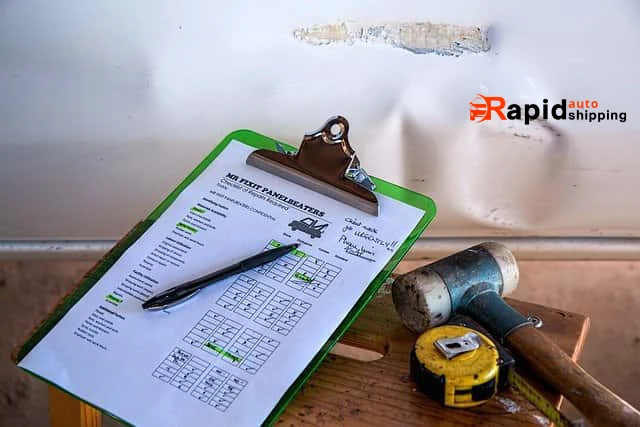 A reliable and honest car shipping company shouldn't ask for complete payment before they deliver your car. While some may be okay with getting full payment ahead of time, it should never be a must. However, it's common for many companies to ask for a small payment or part of the payment before they send the car.
This has major significance. Dealing with unexpected fees and charges is really frustrating. You can easily prevent this by requesting a list from the car shipping company that shows everything the price covers. To make things easier, find out beforehand if there will be any extra costs.
Before you sign, be certain you read and understand the contract completely. Also, make sure the costs are exactly what you agreed to.
Find out about additional fees and penalties immediately.
Typically, all that is required of you is a photo ID, your registration, and proof of insurance. Some car transport companies might ask for proof of ownership.
Should you decide to dispatch a vehicle to a foreign land, you must adhere to the regulations they have instituted. Failure to comply will result in your automobile being denied exit from the harbor upon arrival at its final stop.
Knowing the local laws is crucial because the customs clearance process can be time-consuming. Stay away from port delays.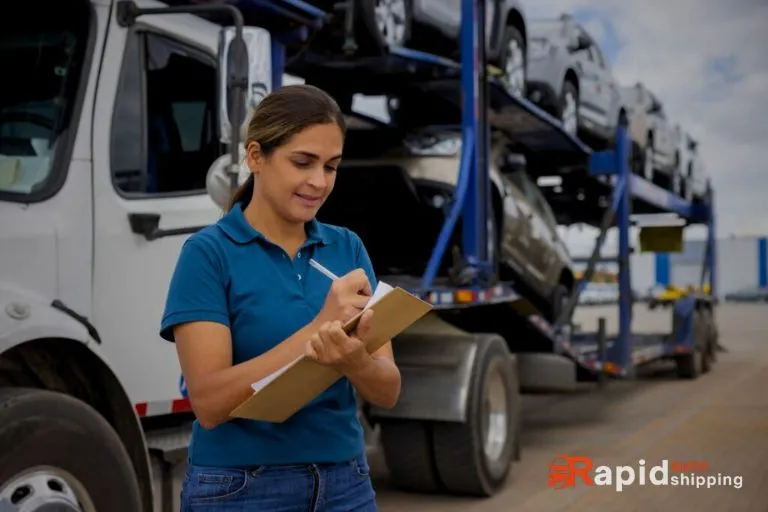 Your customary auto insurance may fail to encompass the expense of dispatching your vehicle to a foreign nation or a remote destination.
Therefore, it is astute to engage in a dialogue with the shipping company regarding insurance to ascertain that they possess the fitting coverage for this circumstance.
If you want to know what protection your car will have while it's with them, ask to see their insurance records.
When your car arrives where it's going, make sure to check it for any damage from the transport. If you find any damage, the driver will write it down and sign it. This lets you ask the shipping company's insurance for payment to fix it.
Talking to a representative from a car transport company directly will give you a more precise price. This way, you can explain any special needs or requests you have. When you reach out, make sure to have all the information about your car and the shipment ready. This will help the representative give you the correct price.
When you're selecting the best car shipping service, ask each local company why they're the right choice for your specific job. There are lots of different car transport companies to choose from, and each one offers various services and follows different rules.
Look at recommendations and make sure the company you choose has a track record of happy customers, including individuals, dealerships, and others.