There are four primary types of trailers used for shipping oversize load truck:
Flatbed trailer
Step Deck Trailers
Double Drop Trailers
Removable Gooseneck
Flatbed Trailers:
Flatbed trailers are the most common carriers for oversized loads. They have an open, flat surface allowing flexibility in loading large and irregularly shaped items.
Step Deck Trailers (Drop Deck Trailers):
Step deck trailers, also known as drop deck trailers, have a lower deck and an upper deck. The lower deck accommodates taller cargo, while the upper deck is suitable for standard-sized loads.
Double Drop Trailers:
Double drop trailers have a lower deck in the middle and an even lower deck at both ends. This design allows transporting extremely tall cargo that cannot fit on a regular step deck trailer.
Removable Gooseneck (RGN) Trailers:
RGN trailers have a detachable front section that allows easy loading and unloading of heavy and tall equipment, such as bulldozers and cranes.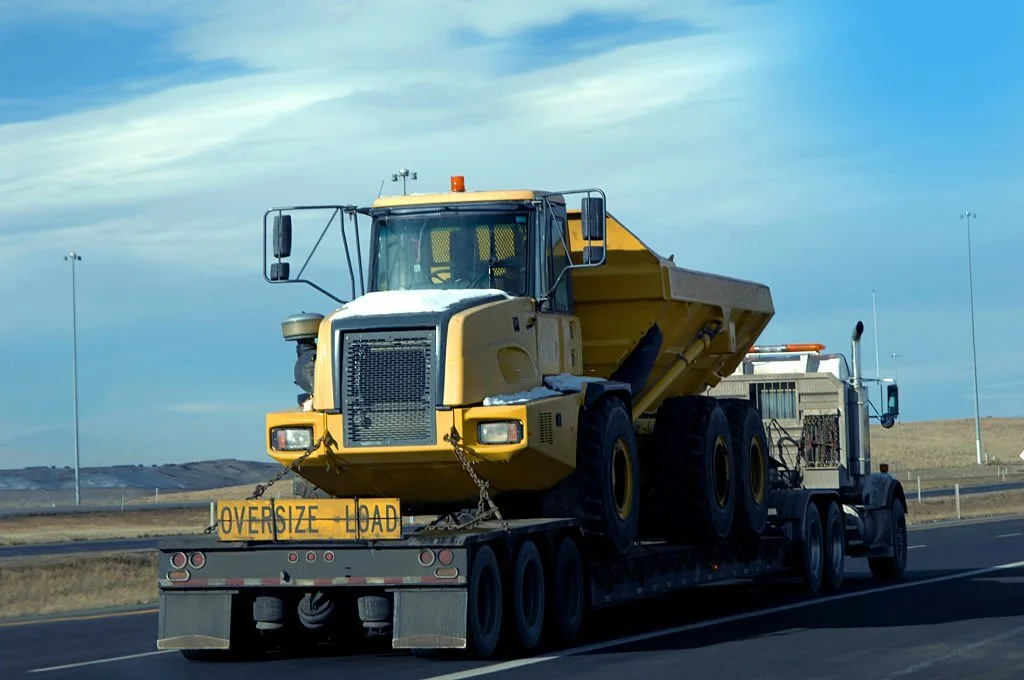 Shipping oversized load trucks is a specialized transportation service that involves moving trucks or equipment that exceed standard size and weight limits set by local transportation authorities.
These big loads require careful planning and special permits and often need specialized trailers and vehicles to ensure safe and efficient transportation. Here's an overview of the process involved in shipping oversized load trucks:
Pre-planning:
Before transporting an oversized load, extensive pre-planning is required. This includes identifying the dimensions and weight of the load, mapping the route to be taken, and obtaining the necessary permits from relevant authorities.
Oversize load trucking company providers will work closely with the client to gather all the required information.
Permitting:
Oversized load truck require permits to be transported legally. The specific permit requirements vary by jurisdiction, and the oversize load trucking company must ensure compliance with local, state/provincial, and federal regulations.
The permits often include restrictions on the timing and transportation routes to minimize traffic disruptions and ensure safety.
Specialized equipment:
Transporting oversized load truck usually requires specialized equipment, such as flatbed trailers, lowboys, extendable trailers, or multi-axle trailers.
These trailers can accommodate the larger dimensions and heavier weights of the trucks or equipment being transported.
Route planning:
The chosen route for transporting an oversized load truck must accommodate the size and weight of the truck and consider any potential obstacles, such as low bridges, narrow roads, or weight-restricted areas.
To avoid accidents or damage to infrastructure, the route will be carefully planned and may differ from the standard ways used for regular freight transportation.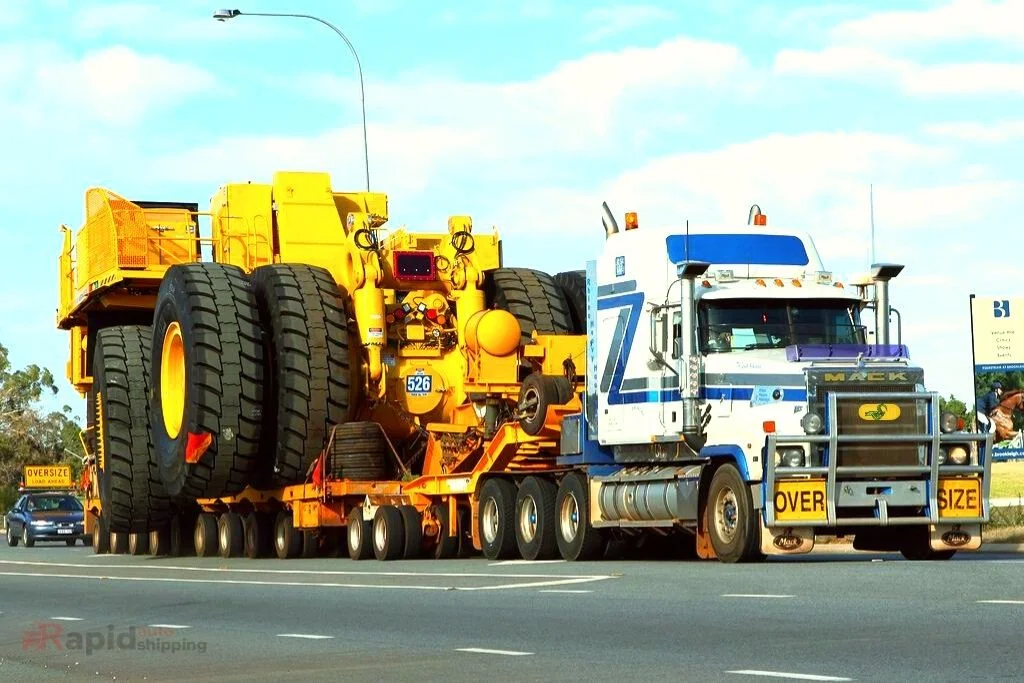 The cost of shipping oversized load trucks can vary widely depending on some factors, including the distance to be moved, the size and weight of the load, the type of equipment needed to be transported, and any special permits or escorts required. And the specific shipping company involved.
The price of an oversized load truck, also known as an oversize/overweight truck or a heavy haul truck, can be influenced by various factors. These factors can vary depending on the specific situation, but some common ones include:
Load Weight and Dimensions:
The primary factor that affects the price of an oversized load truck is the weight and dimensions of the load being transported. Heavier and larger loads require specialized equipment and may necessitate additional permits and escorts, which can impact the cost.
Distance and Route:
The distance the load needs to be transported and the route taken can significantly affect the price. Longer lengths may require more fuel, additional drivers or escorts, and possibly extra days on the road, all contributing to the overall cost.
Permits and Regulations:
Oversized loads typically require special licenses from state and local authorities to ensure compliance with transportation regulations. The cost of obtaining these permits can vary depending on the jurisdiction and the complexity of the load.
Equipment and Trailer Type:
Transporting oversized load truck often requires specialized trailers and equipment designed to handle heavy and bulky items. The availability and type of equipment needed can influence the price.
Labor Costs:
The number of drivers and escorts needed for the transport and any labor required for loading and unloading the cargo will impact the overall cost.
Time Sensitivity:
If the load needs to be delivered within a specific timeframe, expedited services or additional resources may be required, leading to higher costs.
Fuel Prices:
Fluctuations in fuel prices can influence the cost of transportation, especially for long-distance hauls.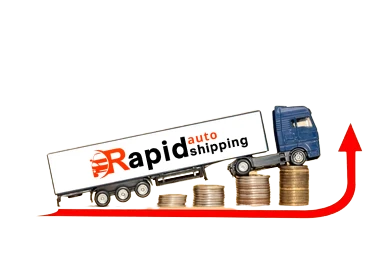 Road Conditions:
Challenging road conditions can increase the complexity of the transport, leading to higher prices due to the need for additional planning and equipment.
Seasonal Factors:
Some regions or routes may be more challenging to navigate during certain seasons, requiring more effort and resources.
Insurance Coverage:
Due to the increased risks associated with transporting oversized loads, specialized insurance coverage may be necessary, which can add to the overall cost.
Specialized Services:
In some cases, technical services such as crane assistance for loading/unloading or securing the load may be required, which can increase the price.
Demand and Supply:
Market demand for heavy haul trucking services and the availability of specialized carriers can also impact pricing.
The time it takes for an oversized load truck to reach its destination can vary greatly depending on some factors, including the distance to be traveled, the specific route taken, the size and weight of the load, and any regulatory restrictions or permits required.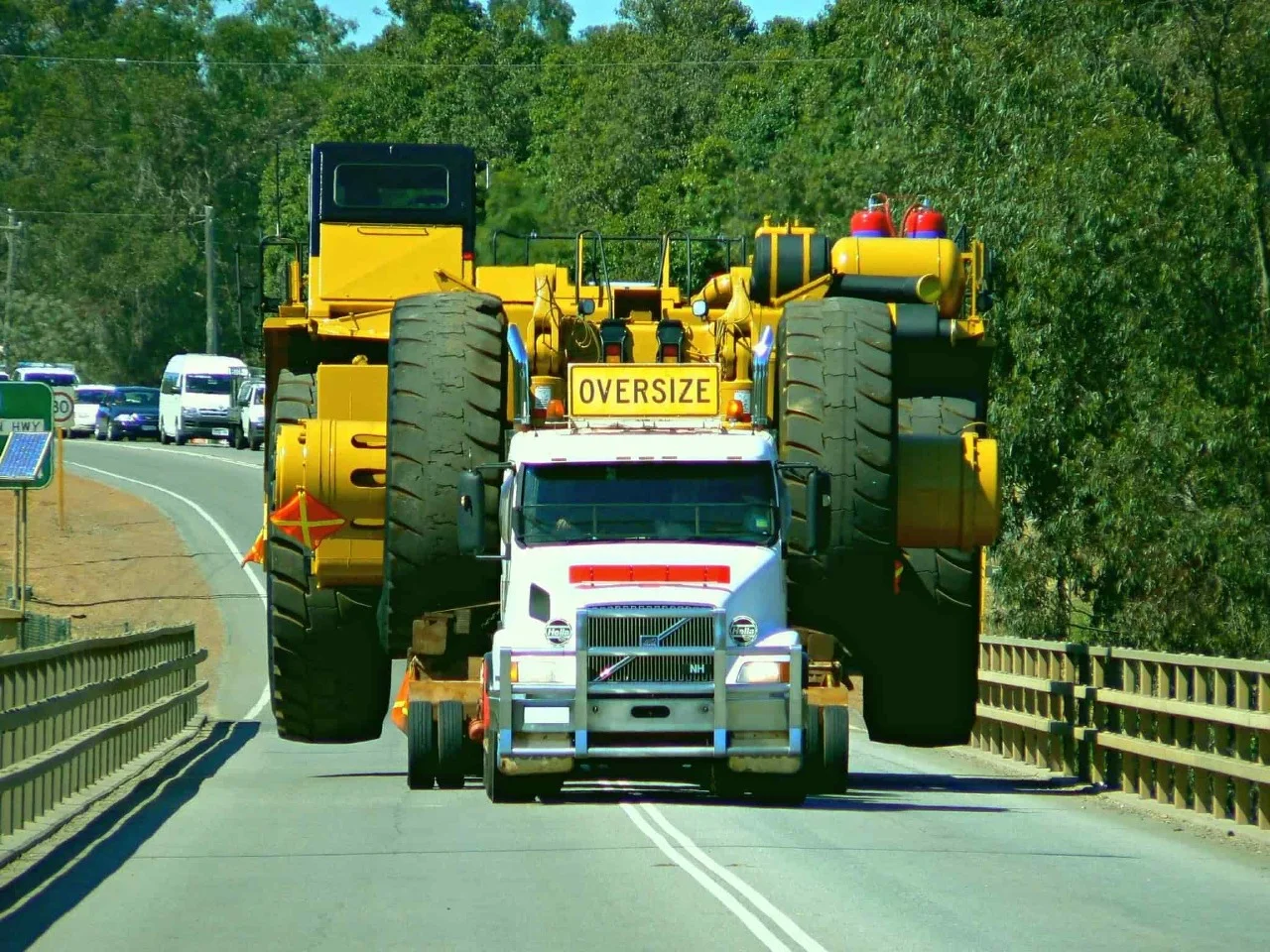 Rapid Auto Shipping offers high-quality and comprehensive transportation services for oversize loads. We have established a solid and reliable reputation in the oversized load trucking industry thanks to over a decade of extensive experience.
When it comes to oversized load truck shipping, finding a reliable company that can handle all aspects of the process is essential, allowing you peace of mind and relaxation. Rapid Auto Shipping specializes in efficiently locating the most suitable oversize load truck, obtaining the necessary permits, and arranging for escort vehicles.
We also offer load assistance if needed. Rapid Auto Shipping offers comprehensive oversize load truck shipping services, making it your ultimate destination for all your shipping needs.