First and foremost, many folks need to comprehend what a car shipping broker does. They serve an important function, but possibly not being as important as the actual carrier.
Brokers locate carriers for their clients and locate clients for their clients. This vital step (for the most part) saves everyone a ton of time and money.
In the US, businesses are subject to a number of laws and standards. For example, housing businesses have distinct sets of laws than vehicle carriers. They vary depending on the industry. Of course, that comes as no surprise.
However, the regulations that car movers must adhere to sometimes be quite onerous. It can also be time-consuming to follow those standards, even though they're there to safeguard the safety and security of everyone (and everything) involved in the shipping.
Brokers can help in this situation. Brokers handle calls, provide quotations, and discover new clients, among other tasks that carriers are unable to perform. Transporters must drive and constantly search for new freight. By making it simple for them to find freight, brokers aid them.
Customers benefit from this as their automobiles are moved more swiftly. Auto transport brokers thus offer a win-win-win situation.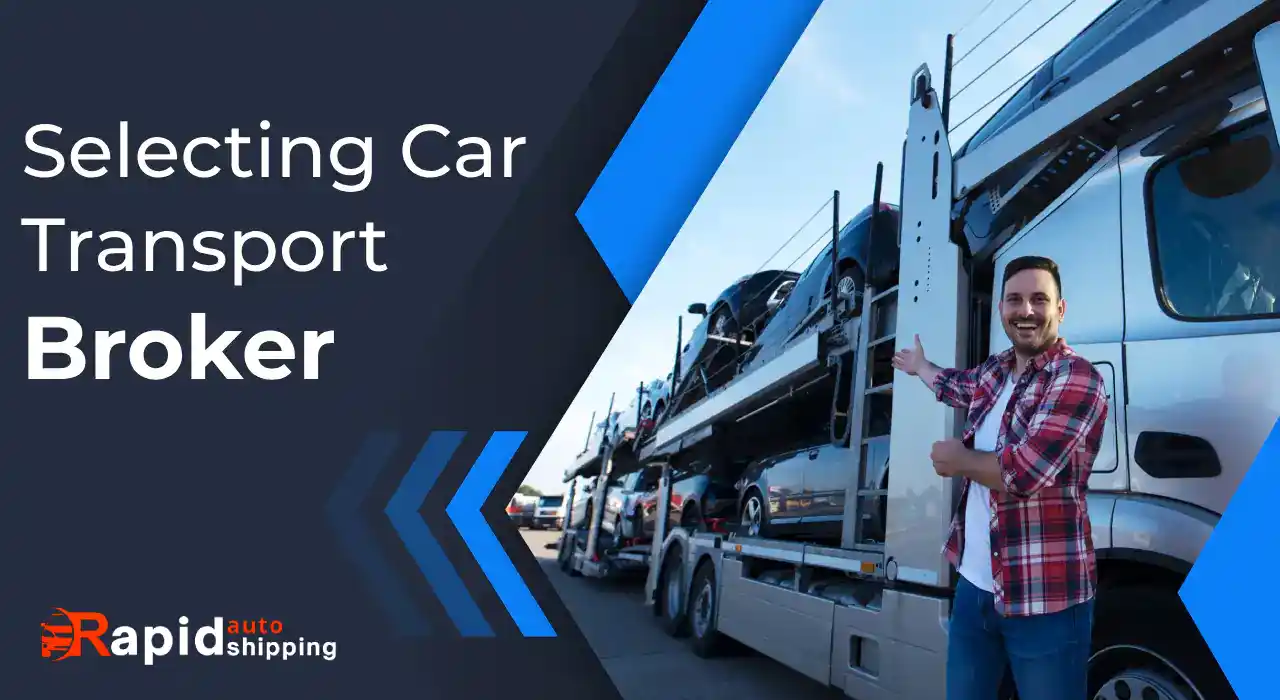 There are many moving components and numerous players in the auto-shipping market. Everyone engaged, from car shipping brokers to consumers to carriers to dealers, has a different function to perform, so it's critical to recognize who is in charge of what.
It's crucial that you distinguish between your auto shipping broker and the carrier firm because of this. Customers use car shipping brokers to locate carriers, but the carriers handle the actual shipping of the automobile. Although it may not seem like much, these are separate organizations with unique objectives and responsibilities.
For example, car shipping brokers have no control over when the driver actually arrives to load your vehicle. Many clients become irate with brokers when the carrier is late for pickup or delivery.
When it comes to pickup and delivery windows, the broker typically only has access to as much information as you do, so most of the time, it's not their fault.
Reviews are the main factor in this. Customers criticize brokers for actions the carrier firm takes, which can be detrimental to a broker's reputation.
The success of vehicle shippers depends heavily on internet reviews because that is where the majority of business is conducted. The majority of brokers and reviews of their services are available online.
It's not really fair if customers read reviews criticizing the car shipping broker when whatever went wrong wasn't their responsibility.
There are several ways for brokers to get poor press, but it should never be due to the carrier's performance. You'll have a lot better shipping experience if you avoid mixing up the broker and carrier roles.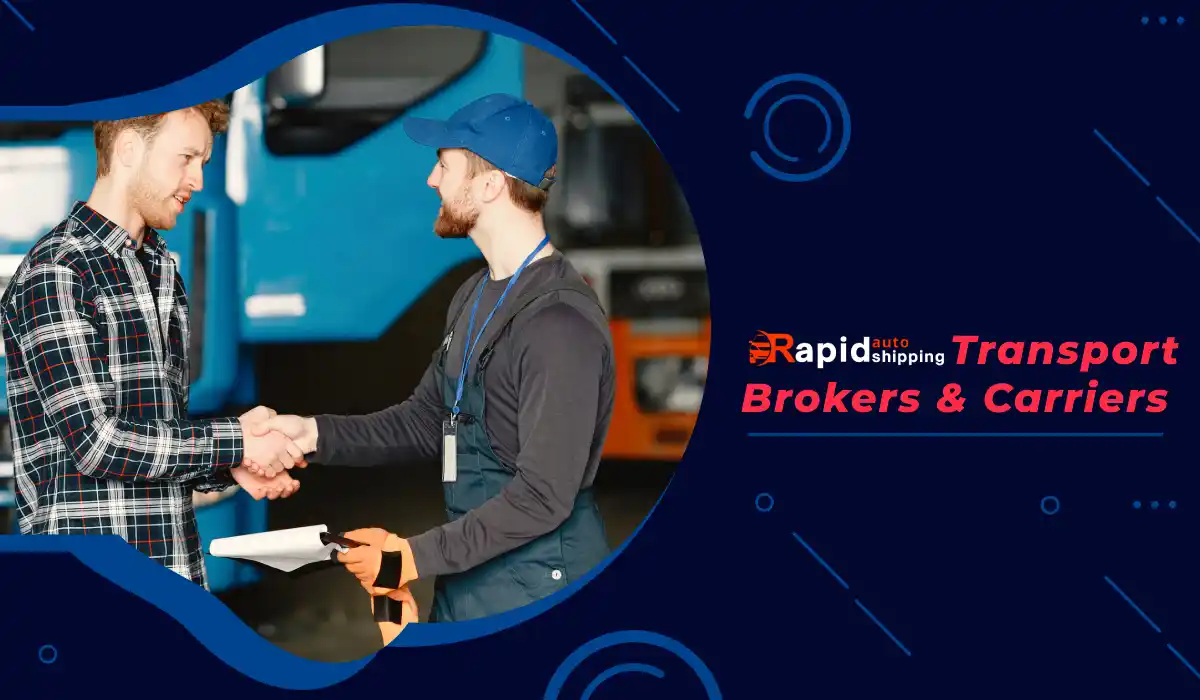 Identify the top vehicle transport agent
Because the auto transport broker will be in charge of shipping your car, from locating a reputable business to safely delivering your vehicle, they must be experienced.
Finding reliable and trustworthy auto shipping brokers is simple because there aren't many of them, and they're well-known in the industry.
But even with that in mind, do your research and seek advice from friends and Google. To learn more about the service they received and their level of satisfaction, read the evaluations on the broker's website and try to get in touch with any of the past customers.
Ask questions, please
An auto transport broker is a skilled individual with years of expertise who is familiar with every aspect of the auto transport procedure, as we just discussed. Don't be afraid to ask questions, regardless of how many you have.
Reputable vehicle transport brokers typically feature a section for client questions where you may speak with customer care representatives right away in real-time.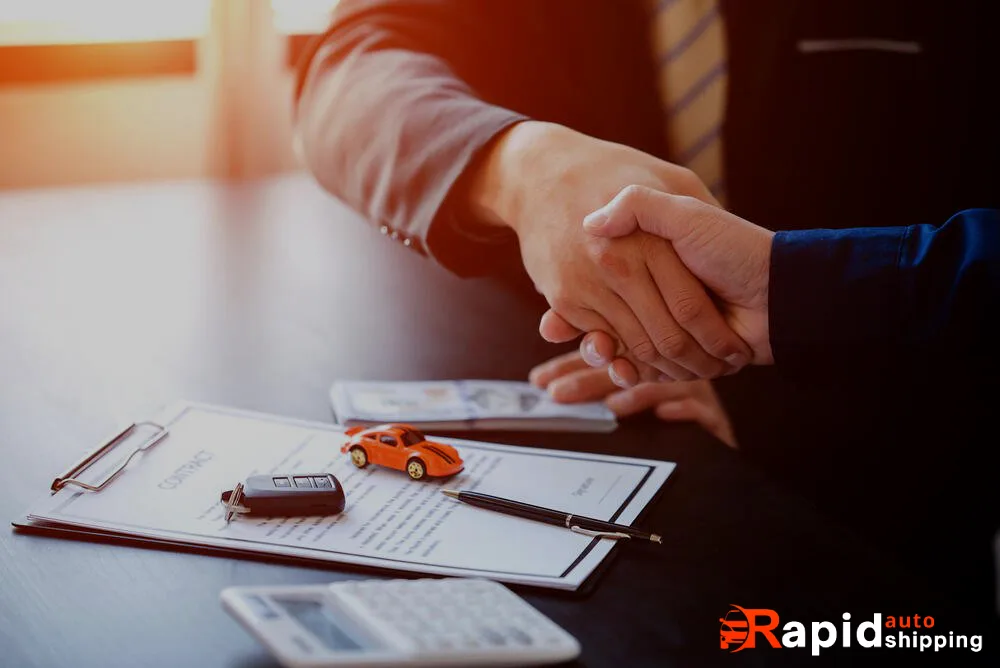 Using a car shipping broker could, in certain cases, literally save your life and be of great help. At this point, utilizing a vehicle shipping broker is something you should consider.
If you tend to be a busy person
You would never get the chance to browse the internet and hunt for reputable shipping businesses if you were one of those people whose days pass by like sand through an hourglass.
The list of things to look for in a company includes things like customer service, DOT number, FMCSA licensing, and more. But it makes sense to enlist the assistance of someone who has already completed that work.
You want someone to take care of the specifics
In order to comply with FMCSA standards and norms, the shipping process is difficult and necessitates a lot of paperwork and documents.
An auto shipping broker will handle all the paperwork and make sure you don't have to. You only need to deliver and pick up your vehicle, then you may sign the bill of lading. Simple as that.
If terminal-to-terminal delivery isn't your thing
Unlike other auto shipping companies, brokers don't force customers to pick between terminal-to-terminal and door-to-door shipping.
When you fill out the quote request information, there won't be a "terminal to terminal delivery" option; the broker will offer you the total price, including the door-to-door fee. Yes, brokers put a lot of effort into giving clients the finest service possible.
When it comes to dealing with a company, it might be simple for us to abdicate our duties as customers. However, it's unfortunate because customers do have duties regarding customer service.
For instance, you are responsible for knowing what you want (within a fair length of time) and paying for it when you order fast food. Customers are required to wear masks during the pandemic, or else the establishment may decline to serve them.
When you ship a car, you also have obligations. For instance, you have a responsibility to accurately portray your car. This implies that we require correct pickup and delivery addresses and knowledge of whether it is operating.
While you do not need to be present for pickup or delivery, you are responsible for making that arrangement. In addition, you have a financial obligation to the broker and the carrier.
The responsibility to disclose any personal things that may be in the vehicle at the time of shipment is another important requirement.
Even while some personal goods might be permitted, weight limitations limit what you can put in your car, so be careful to talk to your representative and describe the objects in the car.
Business sense and industry expertise are needed to become a qualified vehicle transport broker.
You'll need to comprehend the vehicle shipping industry, including the many carrier kinds, the costs they charge, and the rules they are required to follow. Additionally, you'll need to understand how to locate new clients and sell your services to them.
You'll need the following in addition to industry expertise to succeed as an auto transport broker:
A permit for brokers
Insurance
Indemnity Bond
DOT Number
An enterprise plan
Start-Up Money