Approximate Distance

Estimate Time

Estimate Price


1,200 miles

4 to 6 days

$800 to $1,100

Note: For accurate and customised quote, Please call our Auto Transport Professionals now (833) 233-4447
Like any long-distance car travel, Minneapolis to New Orleans auto transport requires engaging a skilled auto transport company. It works like this:
Find a Transport Company:
Start by finding a reliable Minneapolis-New Orleans auto shipping firm. Find long-distance auto shipping firms with good reviews, licensing, insurance, and experience.
Quotes and Costs:
Request auto transport quotes from several companies. The cost depends on distance, style of transport (open or enclosed), vehicle size and weight, and market circumstances. Compare quotes and pick the best one.
Book Transportation:
Book auto transport after choosing a company. Provide vehicle, collection and delivery locations, and transport dates. Discuss your needs and concerns.
Vehicle prep:
Before the pickup, prepare your vehicle for travel. This includes cleaning the car, removing personal items, and fastening loose pieces. Turn off the car alarm and document pre-existing damage.
Loading and Pickup:
A carrier truck will pick you up in Minneapolis on time. The driver will inspect, document, and put your vehicle onto the shipping trailer. Open or enclosed trailers can transport vehicles.
Tracking and transport:
Your car will be driven to New Orleans. Track your vehicle throughout the journey with several auto transport firms. This gives you peace of mind and an approximate arrival time.
Inspection and Delivery:
Check your vehicle for damage after the carrier arrives in New Orleans. Compare new issues to the initial inspection report. Sign the vehicle's condition with the driver.
Last Payment:
After your vehicle is delivered and inspected, you must pay the auto shipping firm as agreed.
The auto transport company you choose may change the process. To ensure a good transportation experience, speak with the firm and ask questions before, during, and after.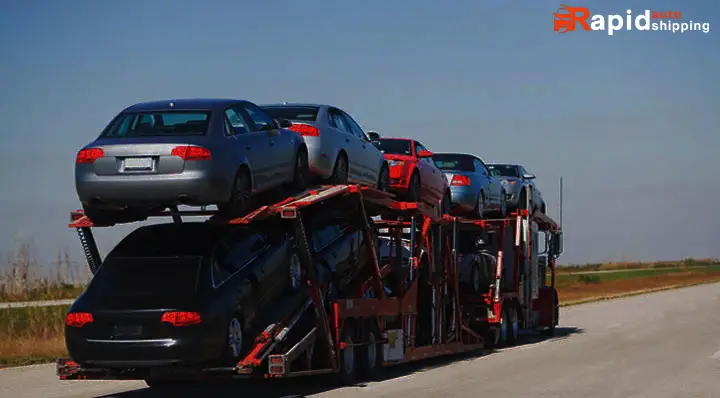 When you need to get from Minneapolis to New Orleans auto transport, there are different choices of auto transport services that can meet your specific requirements. Here are some popular options for transporting your vehicle:
Open-Air Transport
This method is the most common and cost-effective way to transport your vehicle. Your vehicle will be placed on an open trailer alongside other vehicles for transportation.
Although open transport provides less protection from the elements than enclosed transport, it remains a popular choice among many customers.
Enclosed transport
Enclosed transport is a type of vehicle transportation that offers enhanced protection for your vehicle while it is being transported. We will place your car inside a trailer that is fully enclosed.
This will protect your vehicle from bad weather, road debris, and other possible dangers. This choice is frequently selected for top-of-the-line, timeless, or extravagant vehicles.
Door to Door Transport
We will conveniently pick up your vehicle from your chosen location in Minneapolis and safely deliver it directly to your desired destination in New Orleans. This option lets you avoid the hassle of going to a terminal to drop off or pick up your vehicle, making it more convenient.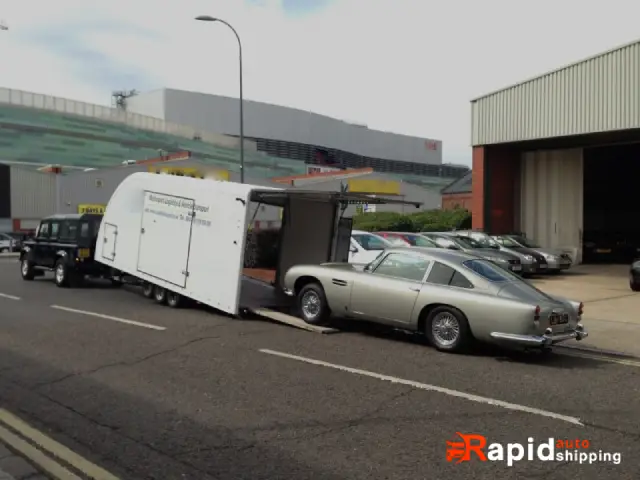 Terminal to Terminal Transport
With this option, you can bring your vehicle to a specific location in Minneapolis. From there, it will be transported to another location in New Orleans. Although it may be less convenient, choosing this option could save you money.
Expedited Transport
If you're in a hurry to transport your vehicle, you can choose expedited service, which means it will be transported quickly. This means that we will work to make sure your car is picked up and delivered faster so it arrives at its destination in less time.
Snowbird Transport
Snowbird transport is a service that many people from northern states, such as Minnesota, use to move their vehicles to warmer climates during winter. This is a standard service for people who prefer to avoid driving their cars in dangerous winter weather.
Military Auto Transport
Certain auto transport companies provide specialized services for military personnel and their families. These services are designed to meet the unique requirements of military members, such as accommodating deployments, relocations, and other related needs.
The price of transporting your car from Minneapolis to New Orleans can vary greatly depending on a few different factors.
Distance:
The cost will depend on how far apart the two cities are. Transportation costs tend to be higher when you need to transport goods over longer distances.
Type of Vehicle:
The cost of transporting a vehicle can be influenced by factors such as the size, weight, and type of the vehicle being transported. If you have a larger vehicle or specific needs for your car, additional charges may be associated.
Transport Method
The decision to transport your vehicle in an open or enclosed trailer can impact the overall cost of the service. Enclosed transport is a transportation option that provides a higher level of protection for your belongings.
While it may be more expensive compared to other options, it ensures that your items are shielded from external elements and potential damage during transit.
Season and demand
The cost of transportation can change depending on the season and how many people are traveling. Higher demand for products or services usually occurs during peak seasons, such as holidays or popular travel times. As a result, prices may be higher during these times to reflect the increased demand.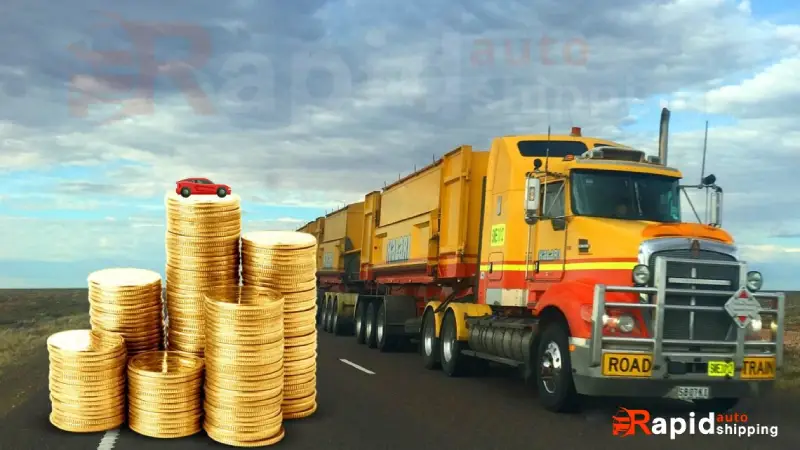 The time it takes to transport a vehicle from Minneapolis to New Orleans can vary. The distance between the two cities is around 1,200 to 1,300 miles, but the duration depends on different factors and the specific route chosen.
Driving the trip nonstop would take 18-22 hours 60-70 mph on highways. This figure does not account for rest stops, traffic, road conditions, or other delays that may alter your trip time.
If you're considering using an auto transport service like a car carrier, it's essential to know that the transit time may be longer than expected. This is because loading and unloading vehicles takes some time, and there may also be stops along the way to deliver other cars.
To get the most accurate pricing and estimated delivery times for your vehicle transportation needs, it is recommended to contact auto transport companies directly. We will consider your unique circumstances and preferences to provide you with the most precise information.