What's in this article?
Arranging auto transport from San Jose to Kansas City can be a simple process if you follow these steps:
Research Auto Transport Companies:
Conduct thorough research on reliable auto transport companies that provide services for the San Jose to Kansas City route.
Please search for companies that have received positive reviews, possess appropriate licensing, offer insurance coverage, and provide competitive pricing.
Obtain Several Quotes:
Contact some auto transport companies and ask for San Jose to Kansas City auto transport prices. Please give them the relevant information, including your car's make and model, the pick-up and delivery addresses, and your desired style of transportation (for example, open transport or covered transport).
Compare Prices and Services:
When comparing the quotes you receive, it is essential not to decide solely based on the lowest price. When evaluating a company, it is necessary to consider its reputation, customer service, and the level of insurance coverage they provide.
Check Insurance Coverage:
Rapid Auto Shipping offers sufficient insurance coverage for your vehicle while it is transported. Please verify your insurance policy and feel free to inquire about any additional coverage options you may require.
Schedule Pick-up and Delivery:
After selecting an auto shipping company, schedule your vehicle's pick-up and delivery dates. Planning is essential, as coordinating the logistics may require some time.
Pick-up and delivery services:
The carrier will arrive at your designated location on the scheduled pick-up day to load your vehicle. Please ensure you are present during the vehicle inspection and when signing the Bill of Lading. It is also essential to be present during the delivery of your car to inspect it and ensure there is no damage.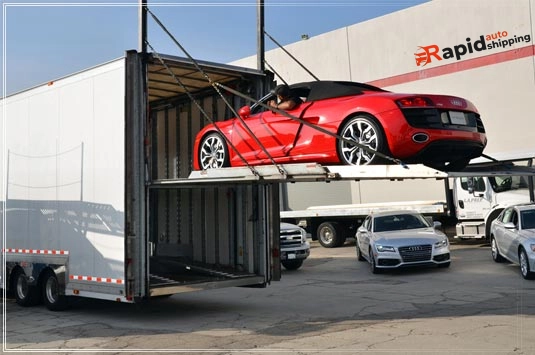 To ensure a smooth and secure transportation process, it is crucial to adequately prepare your vehicle for San Jose to Kansas City auto transport.
Please clean up your car:
Ensure it has been thoroughly cleaned inside and out before handing it off to the transport provider. This will make it simpler to check for any pre-existing damage and to provide an accurate status report.
Take personal stuff away:
Please take everything you own from your car. Typically, personal goods inside the automobile while being transported are forbidden by auto transport firms.
It is important to remember that these unique products will not be protected by insurance in the case of loss or theft.
Please keep a record of the car's condition:
Snapping pictures of your automobile from different perspectives is advised to record its present state. This will be used as proof of any transit-related damage.
Verify for mechanical problems:
Please thoroughly inspect your vehicle's mechanical systems. Please check that the battery is ultimately charged, the tires are filled correctly, and there are no leaks or other problems that could interfere with transportation.
Verify the fluid levels:
Please check fluids such as transmission fluid, coolant, and engine oil. This will assist in avoiding any possible transit-related damage.
Turn off alerts and take off toll tags:
Please turn off automobile alarms to prevent unnecessary disruptions while traveling. Additionally, it is essential to take off toll tags to avoid paying extra tolls while transporting a vehicle.
Secure loose components:
To avoid any possible damage during transport, removing or securely attaching any loose pieces or accessories on your automobile, such as antennae or spoilers, is essential.
Examine for leaks:
Ensuring no fluid escapes from your automobile during transportation is crucial to preventing possible harm to other cars.
Every person who wants to San Jose to Kansas City auto transport must choose between two types of transport companies. Each has pros and cons, and the price is one of the most important.
When traveling in the open air, you have to deal with dust, dirt, and the weather. 97% of all car shipping takes place outside, which is a lot. Why? Because sending a car with a cover costs about 33% more.
On the other hand, sealed transport involves putting your car in a closed van, making it safer. Most of the time, a covered trailer costs more because it can hold fewer cars. Think of it as insurance if you drive a pricey vehicle. Collectors of old or classic cars should also think about shipping contained.
Vehicles with a 4.5 inches or less ground clearance must also be contained. Why? Some cars' undercarriages can be put in sealed trucks without getting scratched or broken.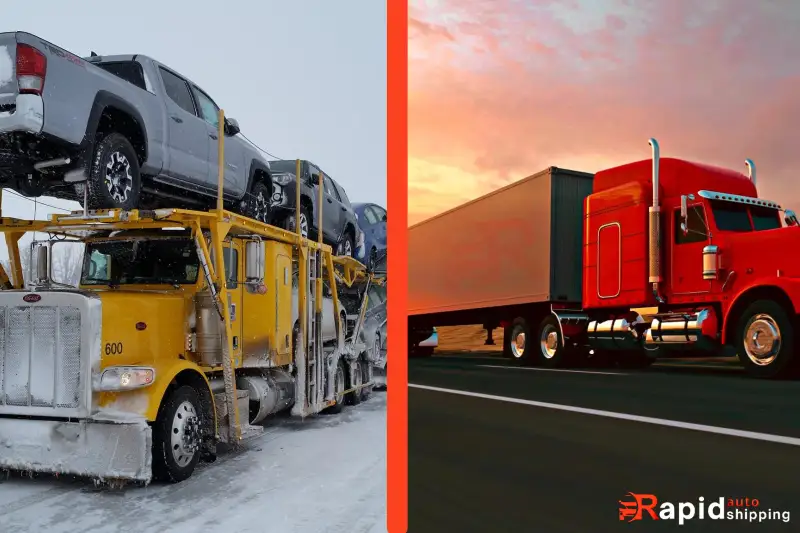 San Jose to Kansas City auto transport typically ranges from $1,100 to $2,300. To determine the accurate price, a shipping company must consider the precise distance to your destination and the specific transportation method you select.
The prices of San Jose to Kansas City auto transport can vary based on factors such as demand and the particular make and model of the vehicle you wish to transport.
Several variables may impact the cost of San Jose to Kansas City auto transport. When determining the final price of car shipment, auto transport firms consider numerous aspects.
Distance: The distance between the collection and delivery sites is among the most critical cost variables. Shipping costs go up as the distance increases.
Vehicle type: The size, weight, and type of vehicle may influence the cost of car shipping from San Jose to Kansas City the size, weight, and type of vehicle. Transporting bigger and heavier vehicles often costs more than transporting smaller ones.
Condition of the vehicle: Additional fees may apply if the car is unusable or needs special handling due to mechanical concerns.
The Season: Seasonal changes might have an impact on the price. During busy seasons or holidays, shipping prices may be higher.
Transportation Service Type: The choice of open, less expensive, or enclosed transportation will affect the cost, which is more expensive but offers more protection.
Options for Pickup and Delivery: The accessibility of the pickup and delivery sites might influence the pricing. Remote or difficult-to-reach regions may need additional expenses.
Insurance Protection: The amount of insurance coverage the firm provides might affect the cost of San Jose to Kansas City auto transport. Increasing insurance coverage may result in a price rise.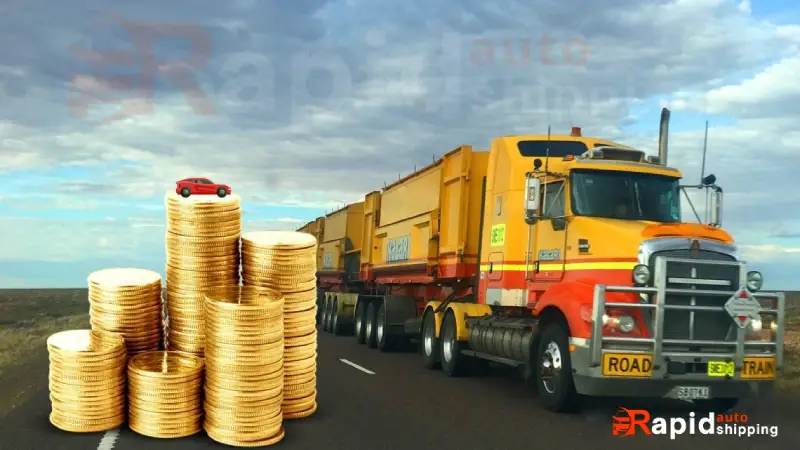 The distance between San Jose and Kansas City is 1,842 miles. San Jose to Kansas City auto transport typically takes a week. Several factors have the potential to either increase or decrease the amount of time, such as traffic and weather conditions.
Additionally, it is essential to consider that your hired transport team will require rest. Frequent breaks might make delivery take longer.
Open-air transport is often the preferred shipping method for cost-conscious clients. However, it is essential to note that using a car carrier trailer to transport your vehicle to its destination exposes it to the elements.
If you wish to protect your car from heat, rain, and snow during transportation, consider using enclosed transport. This method utilizes a closed truck to ensure your car remains protected from the elements throughout the journey.