Various options are available for shipping Continental cars or a Lincoln Continental vehicle. You can select open or enclosed transport based on your preference, and the degree of safeguarding you require for your car. These are the most common types:
Open-air transport:
This method is both popular and cost-effective. Your car has been loaded onto an open trailer along with other vehicles. Although it offers less protection from the elements than enclosed transport, open transport is generally safe for most vehicles.
Enclosed transport:
This method involves transporting your car in an enclosed trailer, which offers optimal protection against weather elements and debris on the road. Luxury, classic, or continental cars that require extra security are often preferred.
Door-to-Door Shipping:
Door to door shipping is a service provided by auto transport companies where they collect your vehicle from a location of your choice and transport it directly to the specified destination. This option is convenient because it eliminates the need to drop off or pick up your vehicle at a terminal.
Terminal-to-Terminal Shipping:
This method involves dropping off your vehicle at a specific terminal, after which we will transport it to an airport near your destination. Afterward, you can retrieve your car from that terminal. This option may suit you better if you are looking for a more affordable shipping method.
Expedited Shipping:
Expedited shipping services are available for those requiring prompt vehicle transportation. Typically, expedited shipping entails a quicker pickup and delivery schedule, but it may come at a higher cost when compared to regular shipping alternatives.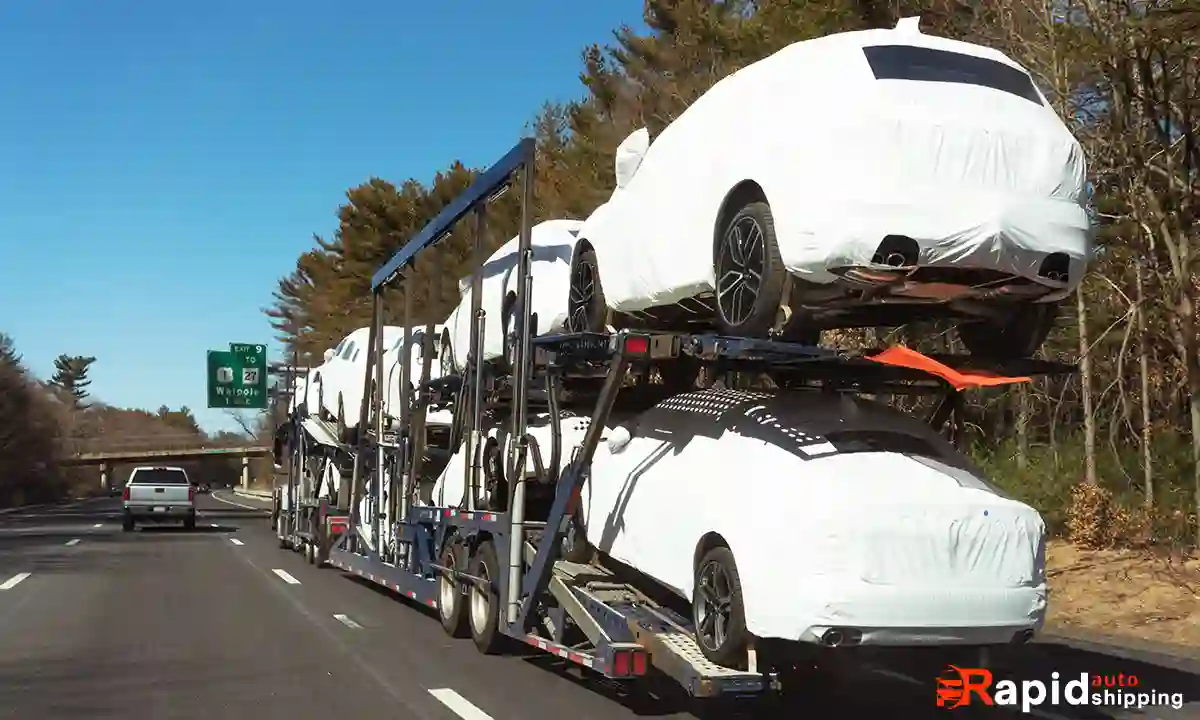 Our continental auto transporters are experienced and knowledgeable in their field. However, you can also prepare your continental Toyota cars for shipping to ensure they are ready for transport.
Please wash your vehicle:
Please thoroughly clean and wash your vehicle's interior and exterior. For transportation purposes, the car needs to be nearly empty.
Please document any existing damage:
Please take pictures of any existing dents or scratches. Photographs serve as reliable evidence in case of a dispute regarding damages.
Remove aftermarket parts:
Some various parts and components are included, such as antennas, DVD players, luggage racks, bike racks, toll passes, and more.
1/4 Tank of Gas:
Keeping the fuel tank almost empty can help reduce weight and prevent extra charges. Please run the gas tank down to a quarter or fill it up to eight-tenths full.
Conduct a mechanical inspection:
Please ensure that you check all the necessary components of your vehicle, such as the brakes, including the emergency brake, battery, ignition, tires, and fluids. Minor leaks can lead to significant issues, mainly when a car travels long distances.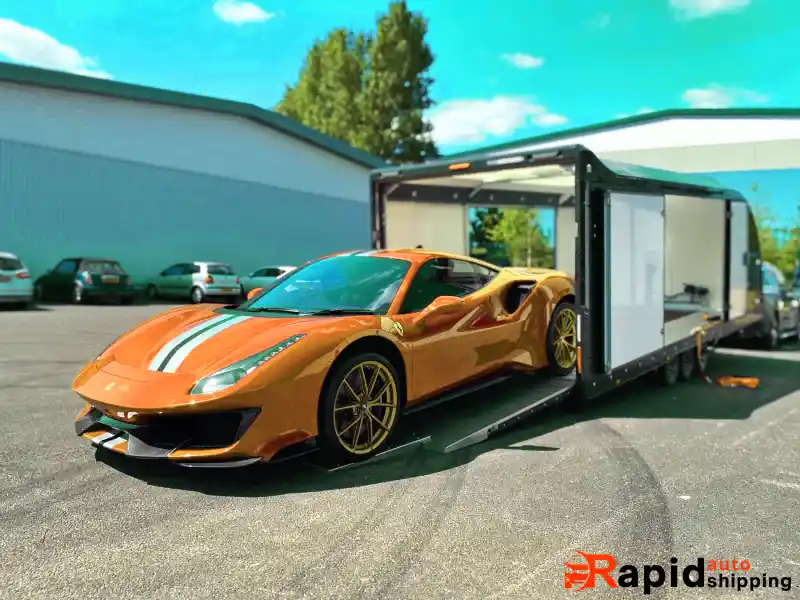 To ship a 2023 Lincoln Continental or an older Lincoln Continental, you can consider the following steps:
Research Shipping Companies:
Look for reputable auto transport companies specializing in car shipping services like Rapid Auto Shipping. Ensure we have experience transporting luxury vehicles and offer insurance coverage during transit.
Request Quotes:
Contact Rapid Auto Shipping and provide details about your car, including the make, model, and year. We will provide quotes based on the distance, shipping method, and additional services you require.
Choose a Shipping Method:
Decide whether to ship your car using an open or enclosed transport carrier. Open carriers are more common and cost-effective, but your vehicle will be exposed to the elements during transit. Enclosed carriers offer more protection but are generally more expensive.
Schedule the Shipment:
Once you've selected a shipping company and agreed on the terms, schedule your vehicle's pick-up date and location. Provide any necessary documentation, such as the car's registration and proof of insurance, to the shipping company.
Prepare the Car for Shipping:
Clean your vehicle inside and out and document any damage with photographs. Remove personal belongings and ensure the fuel tank is a quarter full at maximum.
Insurance Coverage:
Confirm with the shipping company that your vehicle is adequately insured during transport. If necessary, consider purchasing additional insurance to protect your valuable car.
Vehicle Inspection:
When the carrier arrives to pick up your car, conduct a thorough inspection with the driver. Note any pre-existing damage on the Bill of Lading or condition report and ensure both parties sign off.
Tracking and Communication:
Stay in touch with the shipping company to receive updates on the progress of your shipment. Rapid Auto Shipping offers online tracking systems or regular communication via phone or email.
Delivery and Inspection:
Once your car arrives at the destination, carefully inspect it for any new damage that may have occurred during transit. If everything is satisfactory, sign off on the delivery and pay any remaining balance to the car shipping company.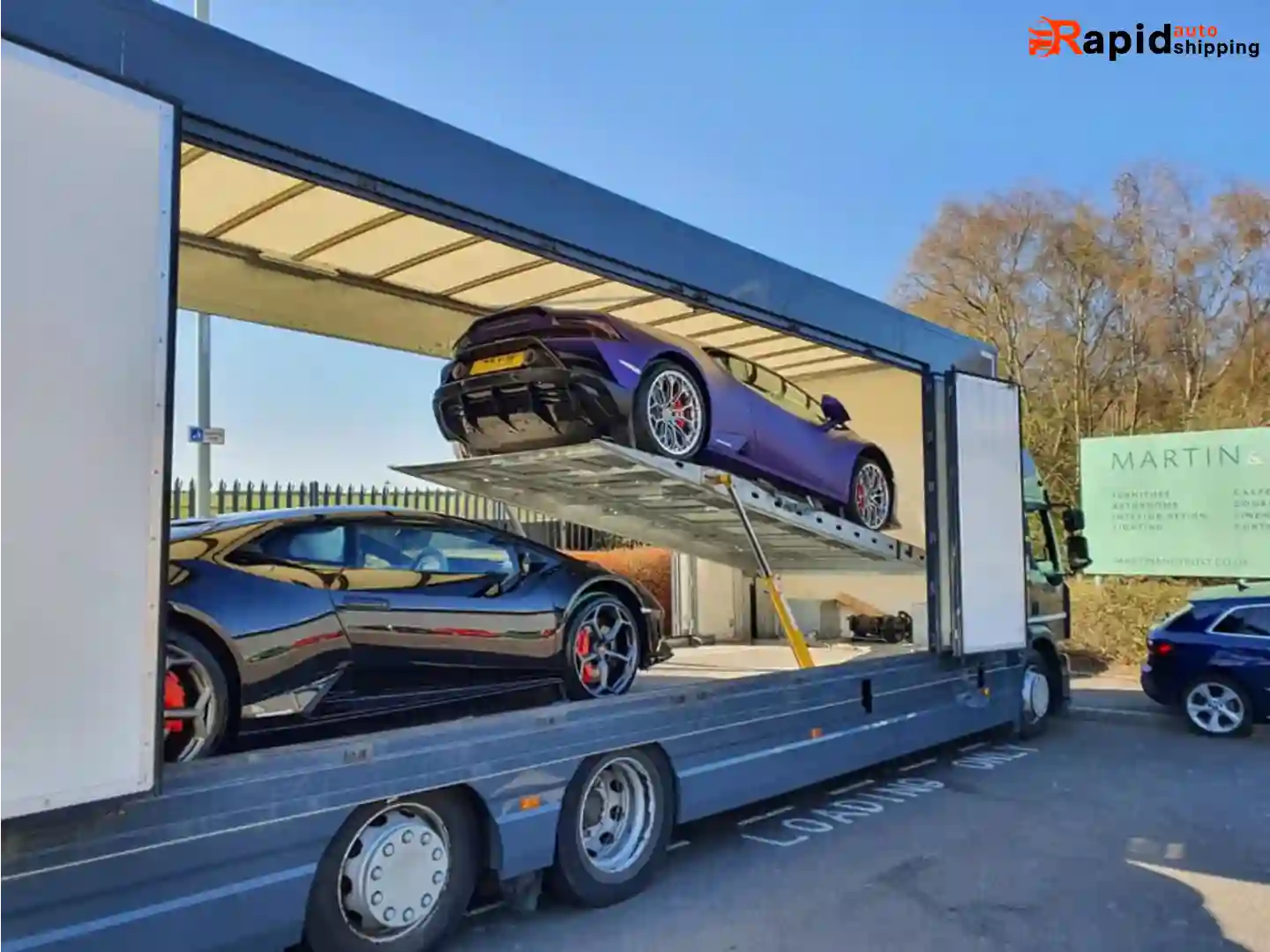 The cost of shipping continental cars can vary depending on several factors. These factors include the distance of the shipment, the specific car shipping company chosen, the type of transport (open or enclosed), the vehicle's size and weight, the pickup and delivery locations, and any additional services required.
The price of continental shipping, or shipping within a particular continent, can be influenced by several factors. Here are some key factors that determine the cost of continental auto shipping:
Distance: The distance between the origin and destination points is a significant factor in determining shipping costs. Longer distances entail higher costs due to increased fuel consumption and transportation time.
Weight and Volume: The weight and volume of the shipment are crucial factors in determining the price. Heavier and bulkier loads require more resources and space, leading to higher shipping costs.
Shipping method: The choice of shipping method can impact the cost. Generally, the two main options for continental car shipping are open and enclosed. Open transport shipping s more common and generally less expensive, but it exposes the vehicle to potential weather and road debris. Enclosed transport provides more excellent protection but tends to be more costly.
Season and demand: Shipping prices fluctuate based on seasonal factors and market demand. Prices may be higher if there is high demand for car shipping services during a particular period, such as during peak vacation seasons or auto shows.
Pickup and delivery locations: The specific locations for pickup and delivery can influence the price. Remote or less accessible areas might have limited availability or require additional effort, which can result in higher costs.
Insurance coverage: The type and extent of insurance coverage for the vehicle during transportation can affect the price. Higher insurance coverage might lead to increased shipping costs.
Fuel costs: Fluctuations in fuel prices can impact shipping rates as transportation companies consider their operational expenses.
Additional services: Any additional services or requirements, such as expedited shipping, door-to-door service, or specific handling instructions, can add to the overall cost.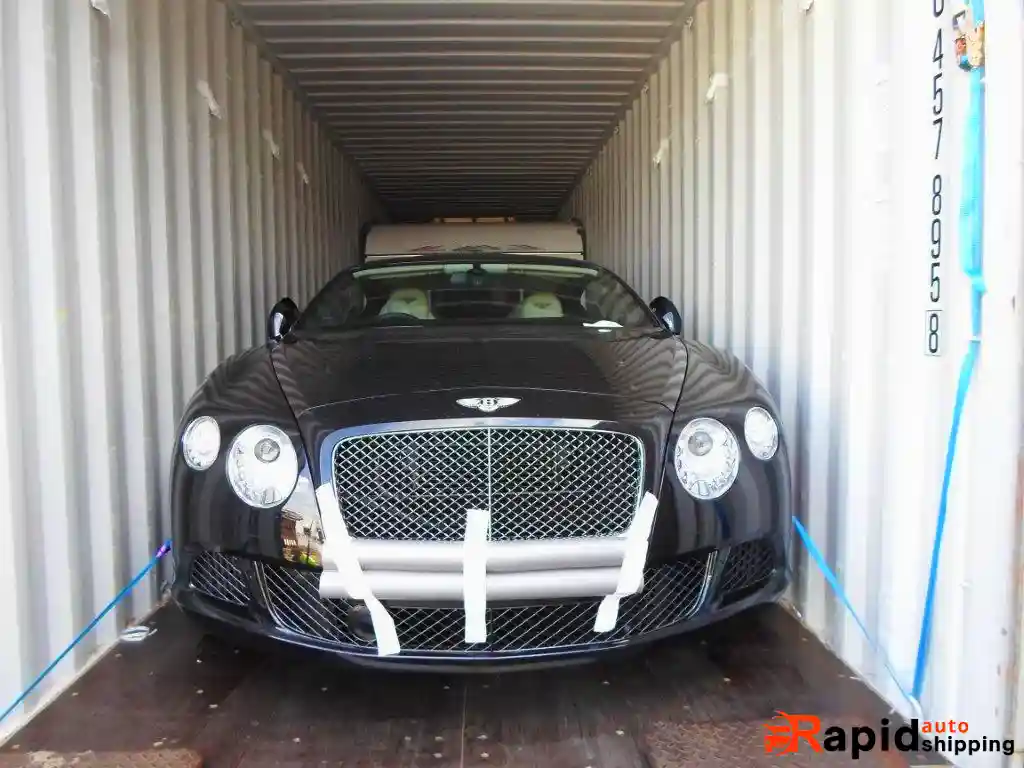 The transit time can vary based on the distance, route, and potential delays. Generally, shipping within the same country may take a few days or weeks. International shipping can take longer due to customs clearance and other formalities.